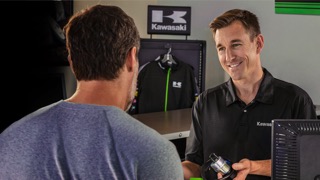 Welcome, Kawasaki owners. Access the information and tools you need to get the most out of your vehicle.
Welcome, Kawasaki owners. Access the information and tools you need to get the most out of your vehicle.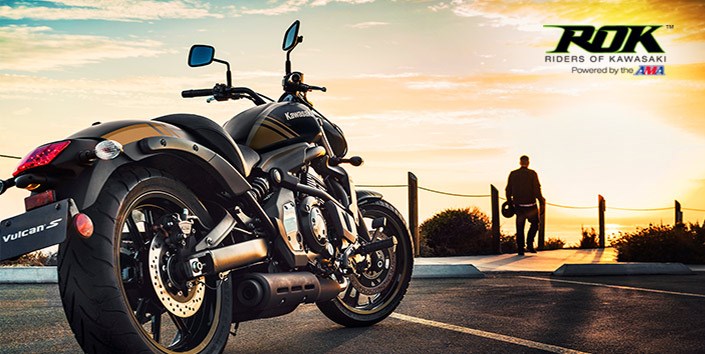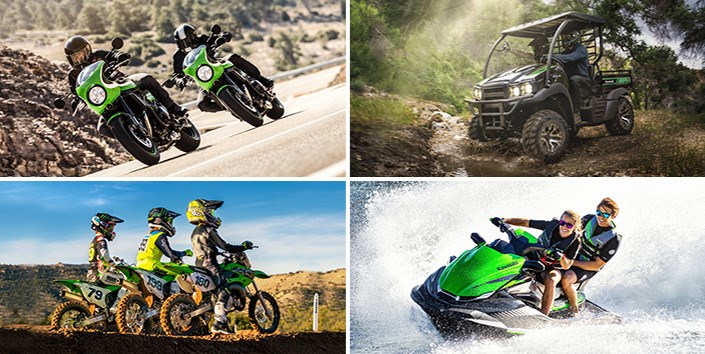 WHO WE ARE
ROK™ is a community of riders who enjoy camaraderie in the world of powersports. From motorcycles to side x sides to personal watercraft, all Kawasaki enthusiasts are welcome!
Whether you're seeking new friends who share your passion or want to hang out in style at world-class events, there's something for everyone.
And if you can't make it to our events, you can still experience the excitement by connecting with us on the web. For all the latest videos, news and more, click below to become friends with us on Facebook or follow us on Twitter.
JOIN ROK NOW
PHONE NUMBER
1-877-ROK-CLUB OR 1-877-765-2582
MAILING ADDRESS
Riders of Kawasaki
P.O. Box 25143
Santa Ana, CA 92779-5143
JOIN THE ROK
™

COMMUNITY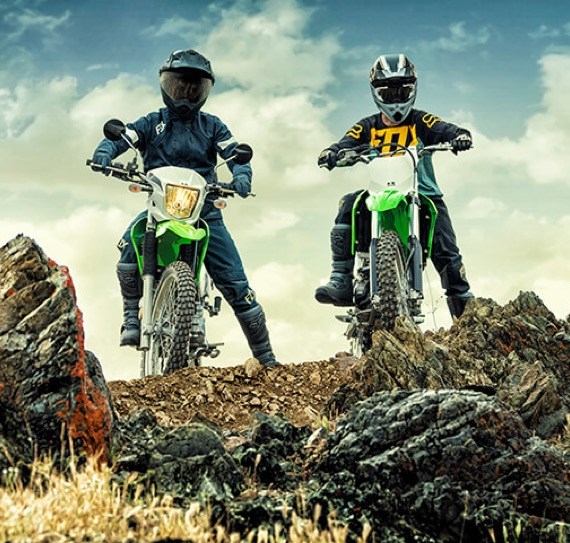 ROK POWERED BY THE AMA MEMBERSHIP* -
$49/YEAR
Discounts and/or loyalty programs available from over 40 participating businesses
10% discount on all clothing and vehicle accessories available for purchase on Kawasaki.com
Free subscription to American Motorcyclist monthly publication
IN ADDITION, A ROBUST 24/7 ROADSIDE ASSISTANCE PROGRAM IS FREE WHEN YOU SIGN UP WITH AUTOMATIC MEMBERSHIP RENEWAL
All family members in your household are covered
Includes towing up to 35 miles per incident (certain restrictions apply)
Coverage includes motorcycles, cars, trucks, RV's and trailers
Roadside assistance services are provided through Driven
JOIN ROK NOW
ROK powered by the AMA offers great membership benefits. If you have questions about membership, please contact ROK powered by the AMA representative by calling toll free at 1-877-ROK-CLUB (1-877-765-2582).
ROK™ POWERED BY THE AMA MEMBER DISCOUNTS
ROK MEMBERS RECEIVE SPECIAL RATES, DISCOUNTS AND EXCLUSIVE VALUE FROM OVER 40 PARTICIPATING COMPANIES INCLUDING:
Special rates on satellite-based communication services
Discounts on hotels, car rentals and related travel services
24-hour roadside assistance for your motorcycles, cars, trucks, RVs and trailers for you and your family (certain restrictions apply)
Discounted ticket prices for AMA Supercross, AMA Arenacross, and the AMA Motorcycle Hall of Fame
VIP ticket packages offered by ROK to various events and activities
10% off Kawasaki apparel and accessories through the Kawasaki website
Discounts on GPS and other communication devices
Complimentary subscription to American Motorcyclist Magazine
Discounted subscriptions to the best motorcycling magazines
VIEW DISCOUNTS
JOIN ROK NOW
ROK™ AFFILIATE CLUBS
ROK™ recognizes there are many different motorcycle clubs available for riders to join and selecting one can sometimes be a difficult choice. Whether you prefer the camaraderie of "model specific" clubs, or are looking to extend your overall ROK experience, be sure to consider one of these clubs and see what they have to offer.
Riders of Kawasaki embraces all brands, so you don't have to give up riding with your friends just because of what they ride! The ROK community is continually creating alliances with a variety of sponsors to help make your riding more enjoyable whether it be on the street, on the track or in the dirt. We'll continue to pass those discounts on to our members as they become available and welcome your suggestions. For the latest sponsor list and related discounts, click here.
By clicking on a link above, you will be directed to a website that is not part of Kawasaki.com. The linked sites are not under the control of Kawasaki Motors Corp., U.S.A. ("KMC") and KMC is not responsible for the contents thereof, or any changes or updates to such sites. Linked sites have separate privacy policies that will be different from KMC's privacy policy. KMC is providing this link to you only as a convenience, and the inclusion of any link does not imply endorsement by KMC of the site.