< Back to Racing News
Sep 5, 2020
Monster Energy
®

Kawasaki Eyes the Podium During First Leg of Historic RedBud Doubleheader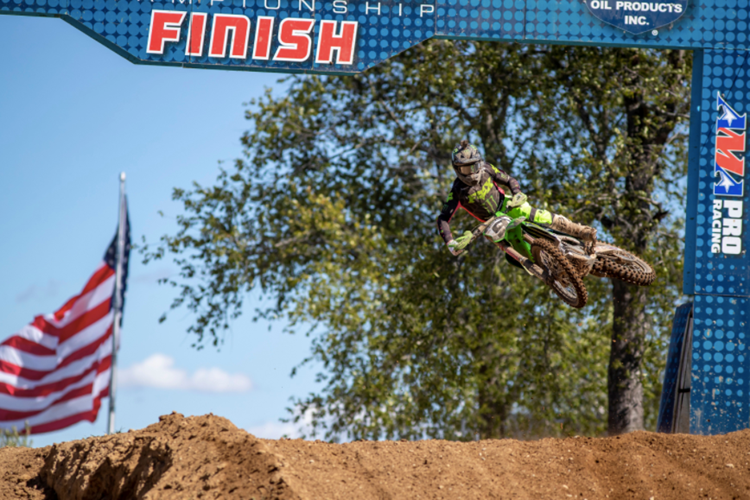 Monster Energy® Kawasaki Eyes the Podium During First Leg of Historic RedBud Doubleheader photo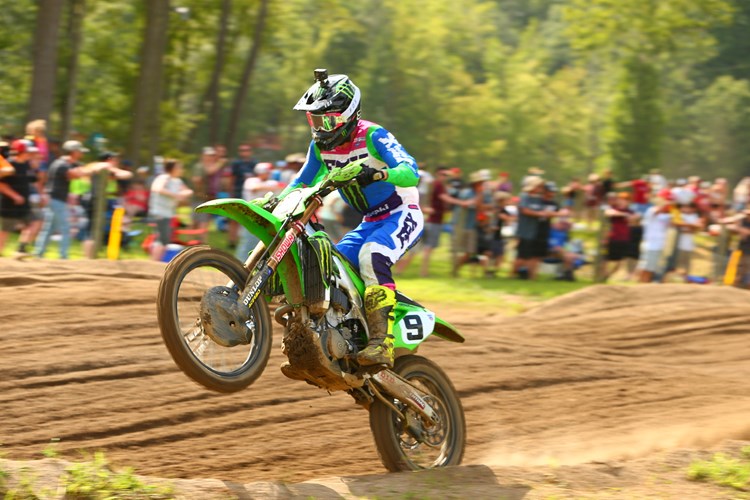 Monster Energy® Kawasaki Eyes the Podium During First Leg of Historic RedBud Doubleheader photo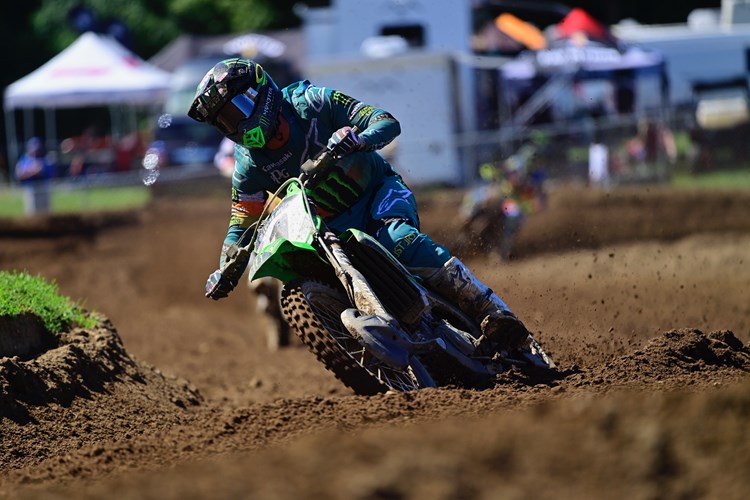 Monster Energy® Kawasaki Eyes the Podium During First Leg of Historic RedBud Doubleheader photo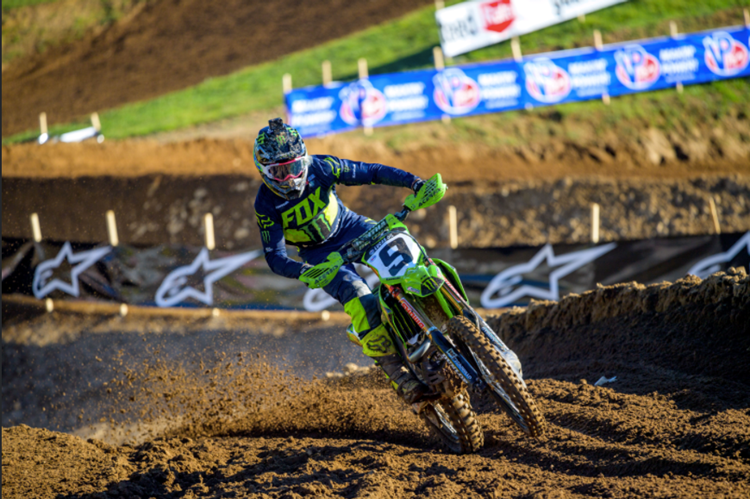 Monster Energy® Kawasaki Eyes the Podium During First Leg of Historic RedBud Doubleheader photo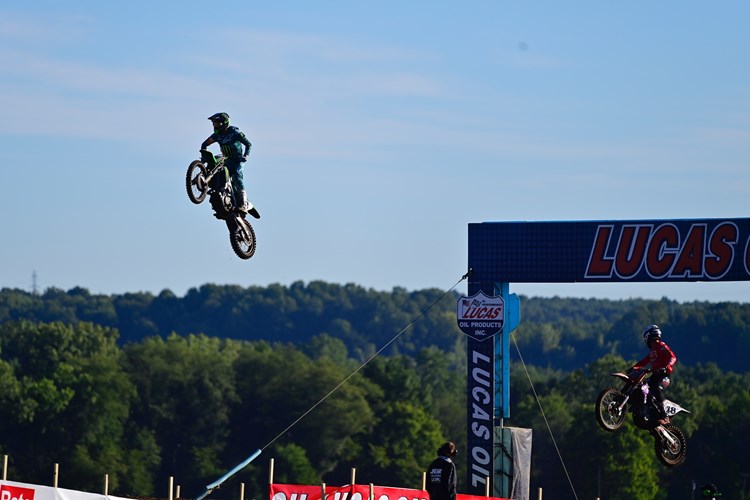 Monster Energy® Kawasaki Eyes the Podium During First Leg of Historic RedBud Doubleheader photo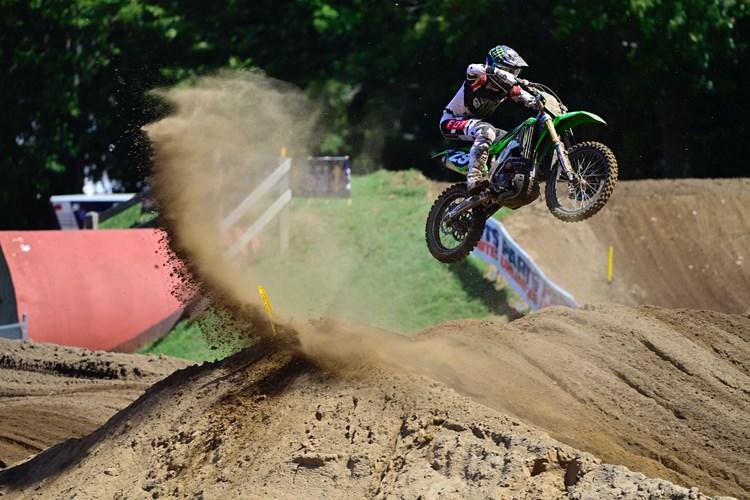 Monster Energy® Kawasaki Eyes the Podium During First Leg of Historic RedBud Doubleheader photo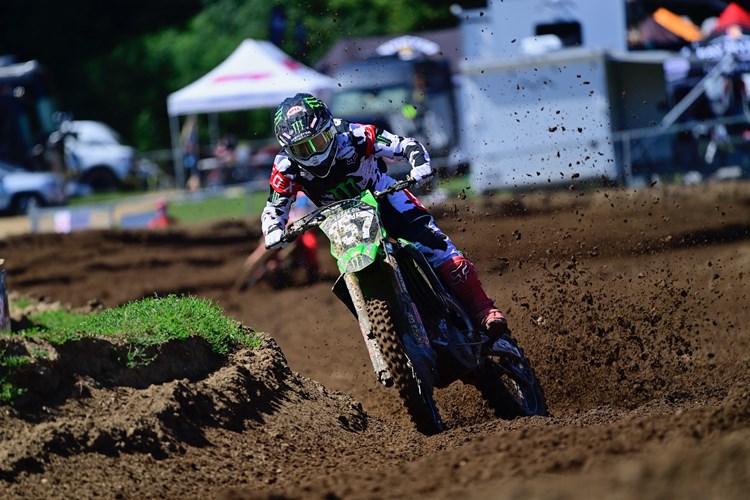 Monster Energy® Kawasaki Eyes the Podium During First Leg of Historic RedBud Doubleheader photo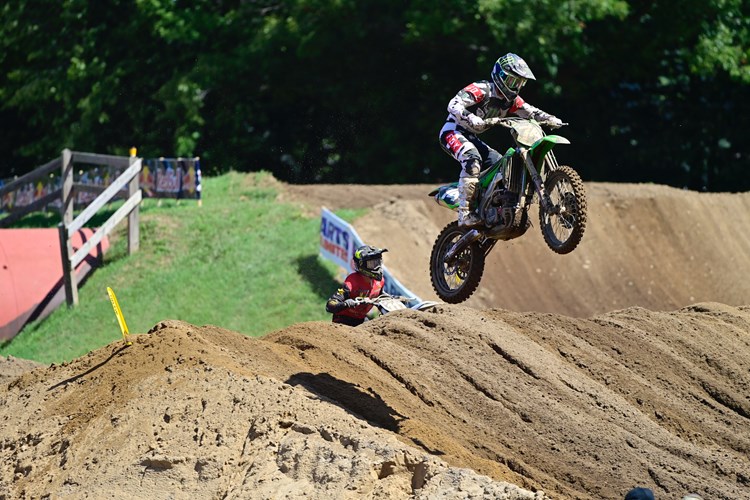 Monster Energy® Kawasaki Eyes the Podium During First Leg of Historic RedBud Doubleheader photo
Monster Energy® Kawasaki rider Adam Cianciarulo finished just off the overall podium during the first of two races at the RedBud I National in Buchanan, Michigan. With two races in four days at the iconic motocross layout in Southwestern Michigan, racing on the RedBud track did not disappoint. Cianciarulo battled all day pushing hard for fifth overall (5-3) while his teammate and defending champion Eli Tomac claiming sixth overall (4-5). In the 250 class, Monster Energy/Pro Circuit/Kawasaki rider Cameron McAdoo earned seventh overall (5-7) with Darian Sanayei returning from injury to finish 14th overall (10-20) and Mitchell Harrison finishing 18th overall (14-37).
Mother nature looked kindly on the Pro Motocross paddock as the riders lined up for practice/qualifying with a high temperature only reaching the mid-70s. The mild temperatures were welcomed as the series will race again at the same location on Monday. During qualifying practice, it was Cianciarulo who rode at a blistering pace, missing fastest qualifier by only six one-thousandths of a second while his teammate Tomac was right on his heels qualifying third.
Cianciarulo took advantage of his second gate pick to launch his KX™450 into battle for the lead on the first lap. While running second, the defending 250 class champion tipped over while pressuring the leader and dropped 10 positions in the running order. Once he remounted, Cianciarulo charged up through the field to earn a top-5 finish and an opportunity for an overall podium finish. Tomac wasn't far behind his teammate off the start sitting in seventh place. Tomac worked hard throughout the moto applying pressure and making passes on the riders in front of him as he made his way up to fourth by the checkered flag.
Cianciarulo once again shot out of the gate in Moto 2, nearly grabbing the holeshot before beginning a race-long battle for second place with rival Justin Barcia. The two battled throughout the moto with Cianciarulo bringing his Monster Energy Kawasaki KX450 home in third place. Tomac started mid-pack and clawed his way up to fifth in the moto.
With their finishes today, Tomac and Cianciarulo hold onto fourth and fifth, respectively, in the championship point standings.
"Today was a day where things seemed to even out, I went 5-3 for second place earlier this season, and today 5-3 was only good enough for fifth. I felt really good out there today and Justin (Barcia) was riding great. I felt I had a little more pace than he did, but I also wanted to be smart when I was trying to pass him. I feel really good right now and I still have a lot of energy in the tank for Monday's race."
– Adam Cianciarulo
"The way the moto scores fell was a little frustrating. Zach (Osborne) got the starts today and that seems to be where I fell behind. Everyone was really close in pace, so I wasn't able to come up through the pack like I normally am able to. I was doing everything I could, and I would run up on the end of the train at the end of the moto, but that wasn't good enough. I feel good for the next race, we'll recover and be fresh for Monday."
– Eli Tomac
In the 250 class, Monster Energy/Pro Circuit/Kawasaki rider Harrison was comfortable from the start racing in his home state. The Brighton, Michigan native qualified seventh with his teammates McAdoo qualifying 12th and Sanayei in 18th. With ideal track conditions and perfect dirt, lap times were tight throughout the field.
Sanayei jumped out of the gate on his KX™250 in Moto 1 riding into second place early, showing little rust after missing the last two events, holding the position for the first three laps of the race and would hold on to earn his first top-10 moto finish of the year grabbing 10th.McAdoo rode a consistent race near the front of the field for all 16 laps, running as high as fourth and finishing fifth. On the start Harrison rounded the first turn mid-pack and moved forward to ultimately finish 15th for the moto.
Sanayei once again battled for the holeshot in Moto 2 and took the lead early on the first lap to put his Kawasaki out front briefly. It was Harrison and McAdoo though who stayed with the leaders, with both battling for a moto podium. Just past halfway Harrison crashed forcing him out of the race. McAdoo continued his consistent riding throughout the moto, earning seventh place in the moto and seventh overall. Sanayei held on to finish just inside the top-20 at the checkered.
"Today was a little better than last weekend. In both motos I got good starts that kept me close to the lead and I just worked to stay there. There are some things I can clean up and we are going to make some changes before Monday's race."
– Cameron McAdoo
"Today was a day where I was focused on doing what I could do well. I got two good starts in the motos, but I was riding with a lot of pain in my shoulder, so it was hard to stay up front. In the second moto, I hit the braking bumps on the downhill and it jarred me pretty good, I felt like I was only able to hold on with one arm for a little bit. We've got a couple of days off and I'm going to keep getting better and come out on Monday looking for better results."
– Darian Sanayei
"I felt like I was riding good today on my Monster Energy/Pro Circuit/Kawasaki KX250. In the first moto, something was just a little off so I just did what I could to get the best finish I could. In the second moto, things were going a lot better. The track got rough and caught me off guard which happens sometimes. I'm going to rest up these next two days and come back out stronger on Monday."
– Mitchell Harrison