< Back to Racing News
Apr 21, 2019
Le Mans 24 Hours: SRC Team Kawasaki France Victorious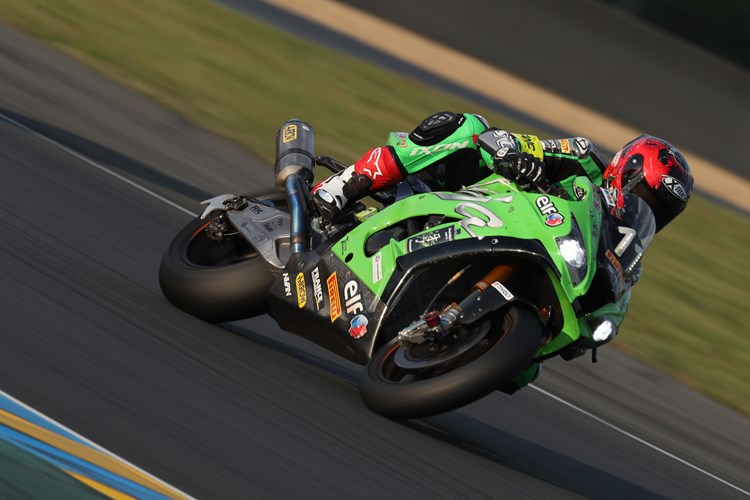 Le Mans 24 Hours: SRC Team Kawasaki France Victorious photo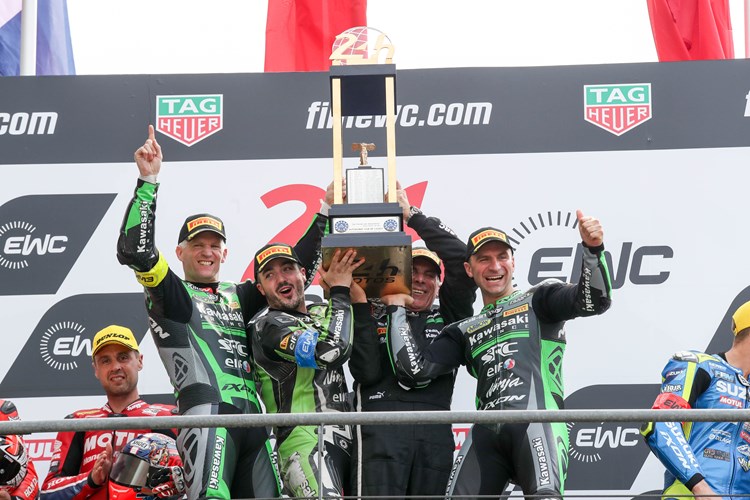 Le Mans 24 Hours: SRC Team Kawasaki France Victorious photo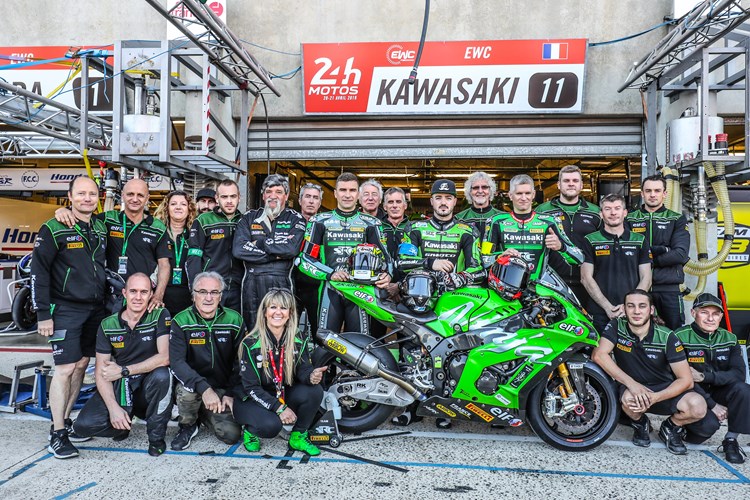 Le Mans 24 Hours: SRC Team Kawasaki France Victorious photo
The struggle for the highest step of the podium was a credit to the whole team managed heroically once more by highly experienced Gilles Stafler. They declared themselves exhausted yet relieved after a dazzling finale witnessed by 78,500 spectators.
Saturday 20 April 3:00 pm: After a very good start from 4th position - which didn't accurately reflect the real potential of the team who's objective was not the pole position at all costs but a consistent performance across 24 hours - the trio of Jérémy Guarnoni, Erwan Nigon and David Checa took and maintained the lead as each handed over to the other during scheduled pit stops.

At the end of the 8th hour, the team had accumulated 10 points in the intermediate rankings then 10 more during the 16th hour of race. The riders did not have it all their own way though and at around 13:00 SRC Team Kawasaki France temporarily conceded the lead of the race.

Riders David Checa, Erwan Nigon and Jérémy Guarnoni rode on relentlessly to the end of the 42nd running of the race, never imagining they would finish anywhere other than in first position. Tactically Gilles Stafler played a final master stroke asking Jérémy Guarnoni to extend his last riding session. It proved decisive and "Le Toulousain" took back first place 20 minutes from race end, crossing the finishing line the winner as the checkered flag dropped just seconds ahead of the nearest pursuer. With this latest victory, the Kawasaki Ninja ZX-10RR #11 is points leader in the world endurance championship with 102 points against 86 for the closest opponent.
Other Kawasaki teams also featured as part of the historic race with the next best placing by vastly experienced Swiss team, Bolliger, in a noble fifth place completing 827 laps on their Ninja ZX-10RR compared to the winners' 839 laps.

Team 33 Coyote Louit Moto in tenth spot ensured that no less than three Ninja mounted teams were in the top ten at race end with nine Kawasaki teams among the accredited finishers making up very nearly 25% of those that completed the race.

Next stop for winners SRC Team Kawasaki France and other competitors is the Slovakia Ring 8 hours in May.