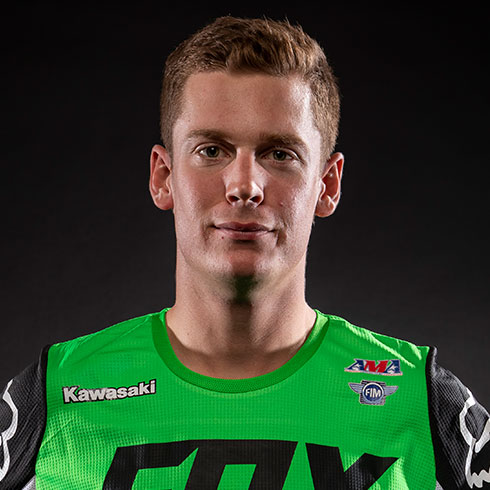 Championships
2019 AMA Pro Motocross 250 Champion
2019 Monster Energy

®

️ Cup Champion
CAREER WINS
16 Career AMA Pro Motocross 250 Podiums
8 Career AMA Pro Motocross 250 Wins
22 Career Monster Energy

®

️ Supercross 250SX Podiums
11 Career Monster Energy

®

️ Supercross 250SX Wins
CAREER HIGHLIGHTS
2018
In 2018 Cianciarulo earned a career-best second place in the Monster Energy® AMA Supercross series standings and landed on the podium in seven out of the ten Supercross races he started. At the end of the Supercross season, Cianciarulo required season-ending surgery in May.
2017
In 2017, Cianciarulo captured his fourth 250SX win in Las Vegas, Nevada and his first career AMA Pro Motocross victory at Budds Creek. After completing a full healthy season aboard his KX250F, Cianciarulo headed into the 2018 season ready to compete for wins.
2016
After missing the 2016 Monster Energy Supercross season due to an injury, Adam Cianciarulo entered the 2016 motocross season healthy and rested. Cianciarulo rode strong and consistent to capture six top-10s and finish eighth overall.
2015
Coming off of an injury sustained in supercross, Cianciarulo came into the 2015 Pro Motocross Championship looking to claim the title. He came into the first round swinging and finished inside the top ten, he continued that momentum into the next five rounds with four top ten finishes and one podium finish. Unfortunately, another injury would sideline Cianciarulo for the remainder of the 2015 Pro Motocross season.
2014
Making his supercross debut, Cianciarulo wasted no time by winning in his first attempt at Round one of 250cc East Supercross in Arlington. He collected another two wins in Indianapolis and Detroit before injuring his shoulder, which forced him to relinquish his championship hopes. His injury sidelined him for the rest of the 2014 season.
2013
Before the start of his debut season, Cianciarulo was forced to miss the first four rounds of the Pro Motocross Championship due to illness. He returned to score five top ten moto finishes including a podium in the first moto in Utah.
2012
Cianciarulo became the winningest mini-bike rider in the history of the AMA Amateur National Motocross Championships® at Loretta Lynn's with 11 championships, after winning four titles at Loretta's in the last two year.
TEAM RIDERS

Monster Energy

®

Kawasaki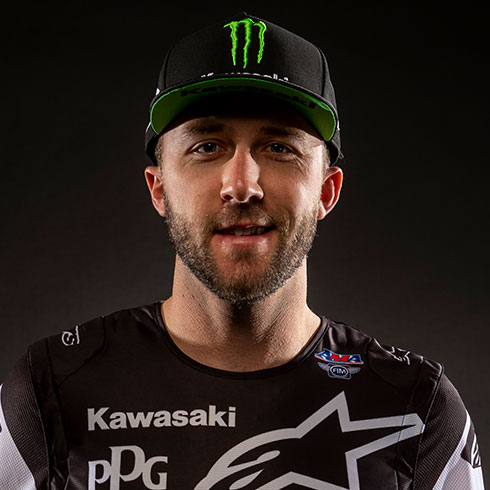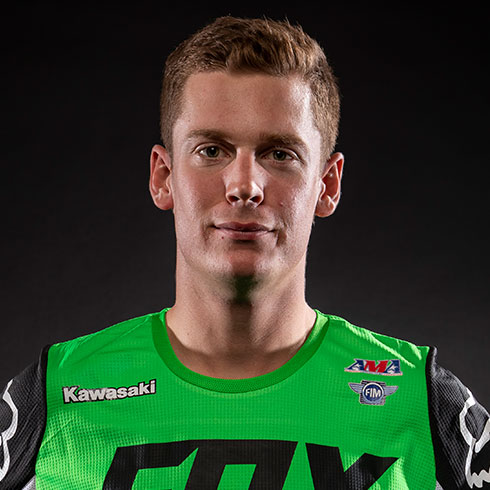 Adam Cianciarulo
RIDER #9
THE EQUIPMENT