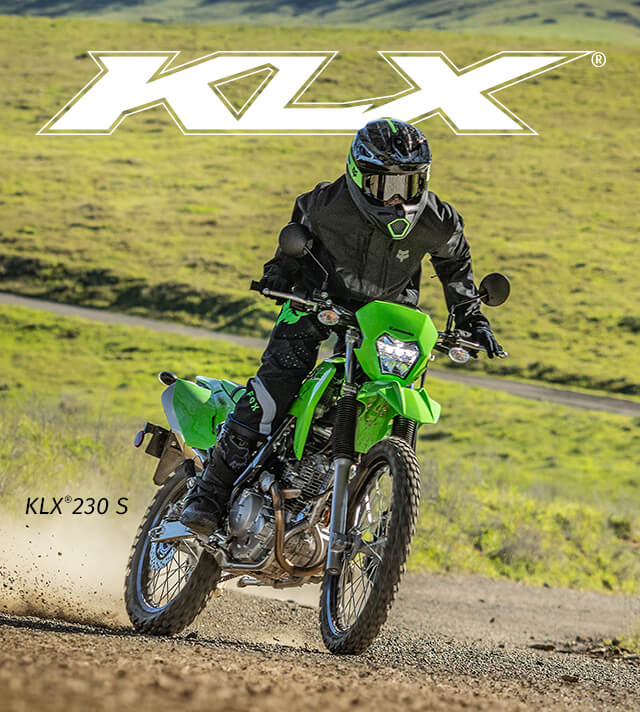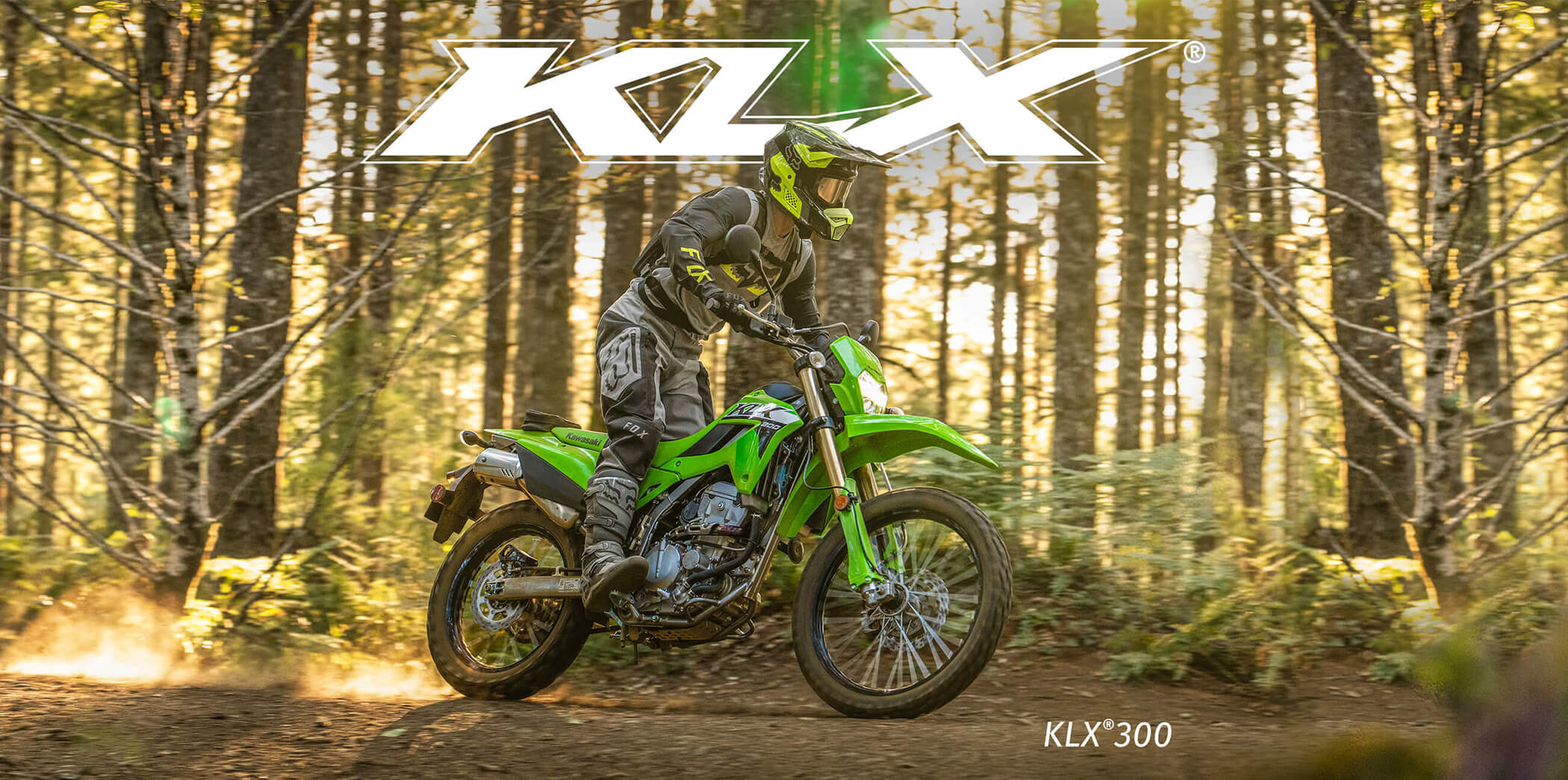 THE KAWASAKI
KLX

®

LINEUP
Whether riding off-road, dual-sport or supermoto, every bike in the KLX® lineup brings the fun to new and experienced riders alike.
What are you waiting for? Get out and play.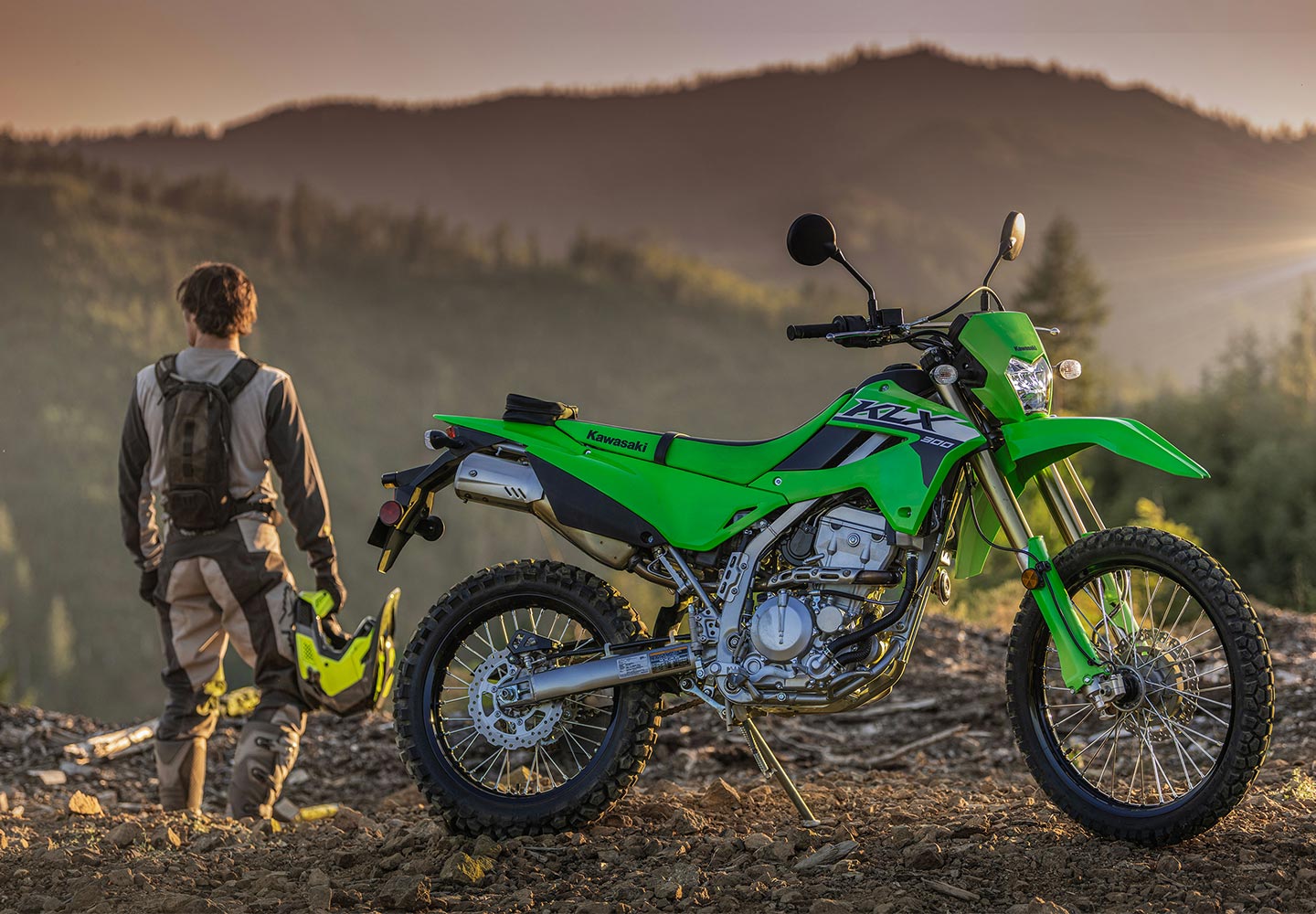 GET OFF THE GRID
With a complete lineup that offers the perfect bike for anyone looking to take on off-road recreational trail riding, KLX® is for those looking for serious fun in the dirt.
BEST OF BOTH WORLDS
KLX® dual-sport motorcycles bring endless fun to the street and trails. Versatility is the name of the game as exceptional on- and off-road capability lets a wide range of riders tackle a wide range of terrain.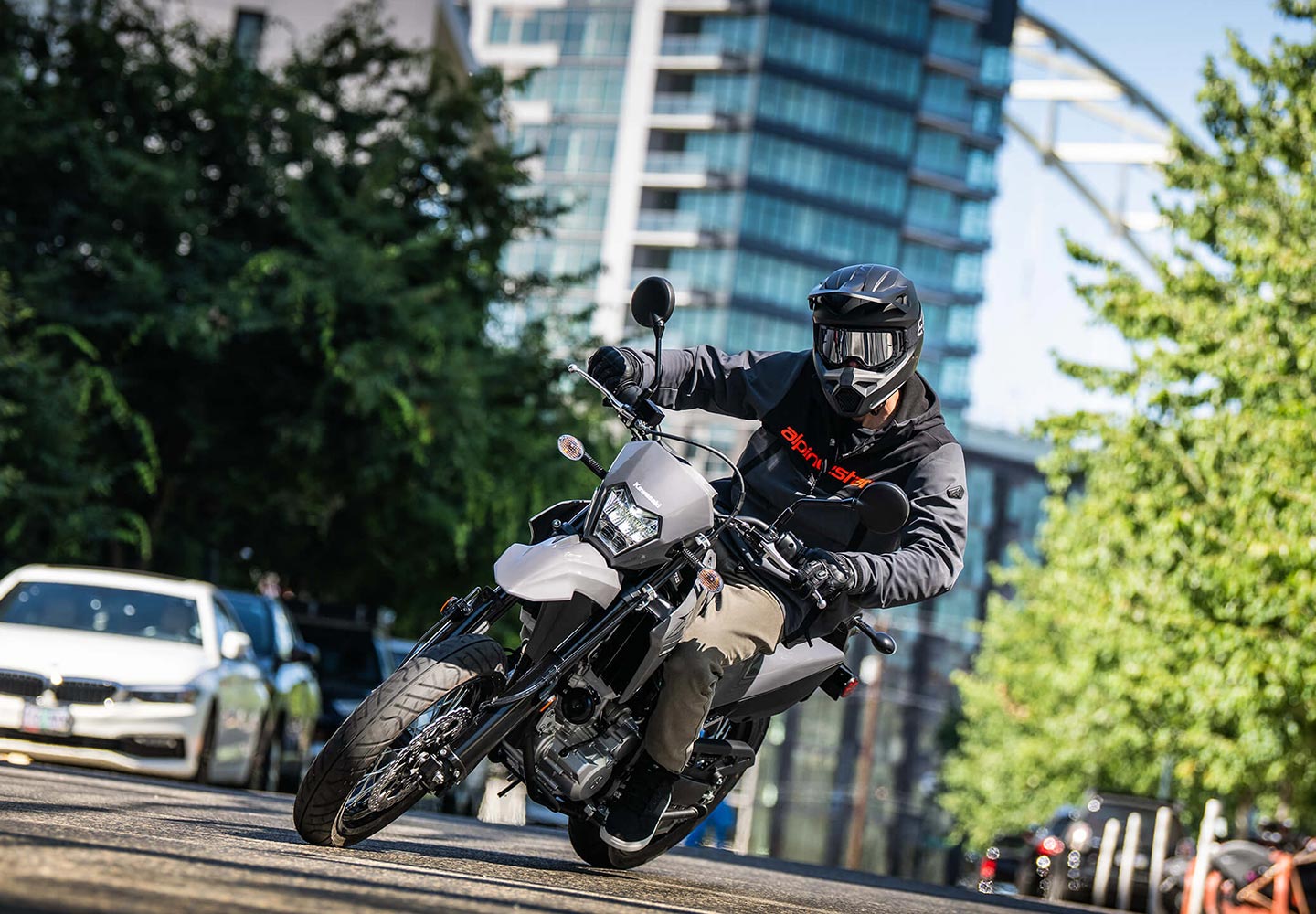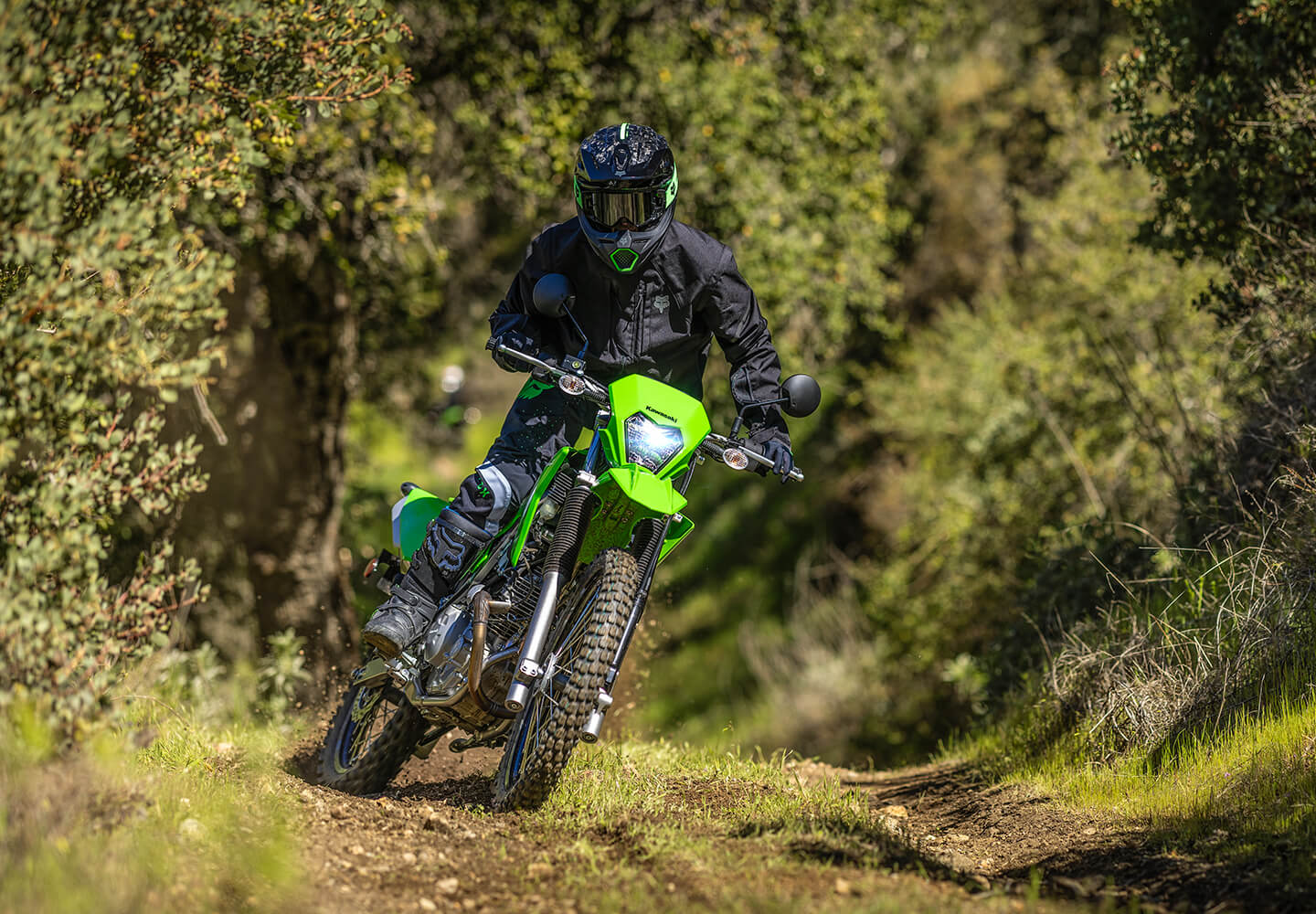 SUPERMOTO SWAGGER
Take fun to the streets in full supermoto style. Evoke the playfulness within with street-focused sporty performance dressed in moto attire. Whether navigating through city traffic or riding laps at your local track, we're bringing the fun to supermoto with extra attitude and no apologies.
KLX
®

230 and KLX

®

230SM
GET OUT AND PLAY
EXPERIENCE THE FUN
READY TO PLAY?
Experience the fun for yourself.
OFF-ROAD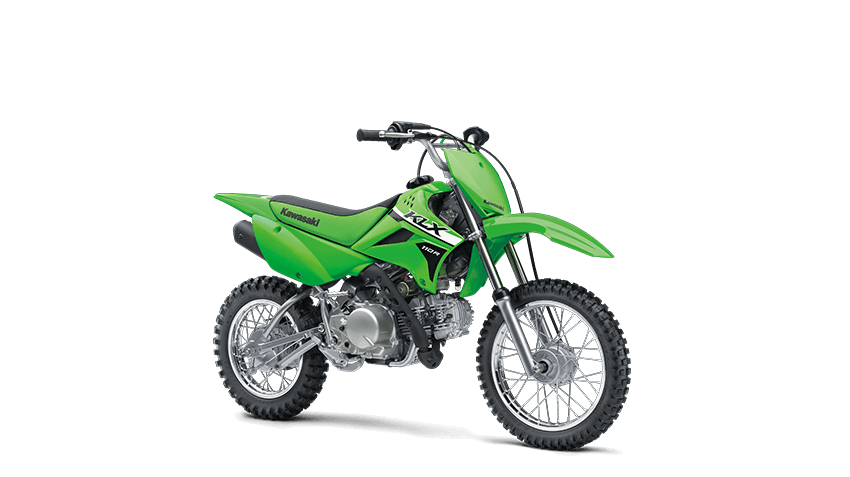 KLX
®

110R

Starting at $2,849 MSRP
KLX

®

110R Specifications

| | |
| --- | --- |
| Engine | 112cc 4-stroke single, SOHC, air-cooled |
| Front/Rear Wheel Travel | 4.3 in / 4.3 in |
| Front Tire/Rear Tire | 2.50x14 / 3.00x12 |
| Seat Height | 26.8 in |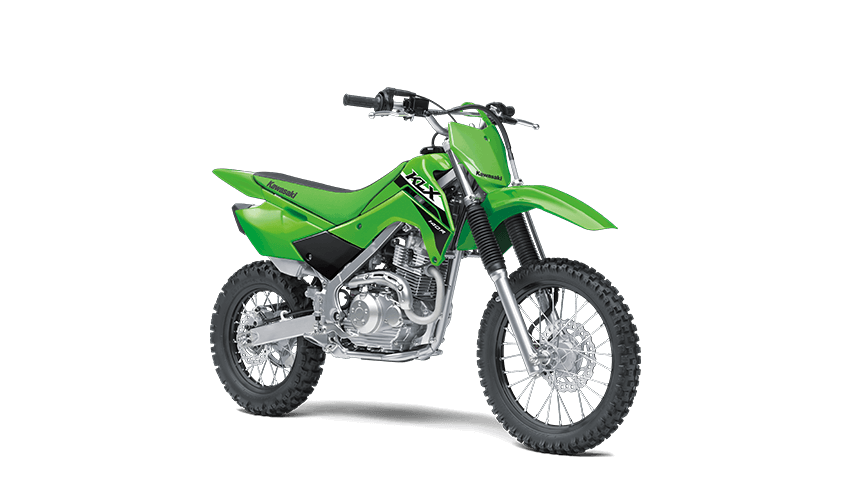 KLX
®

140R

Starting at $3,649 MSRP
KLX

®

140R Specifications

| | |
| --- | --- |
| Engine | 144cc 4-stroke single, SOHC, air-cooled |
| Front/Rear Wheel Travel | 7.1 in / 7.1 in |
| Front Tire/Rear Tire | 70/100-17 / 90/100-14 |
| Seat Height | 30.7 in |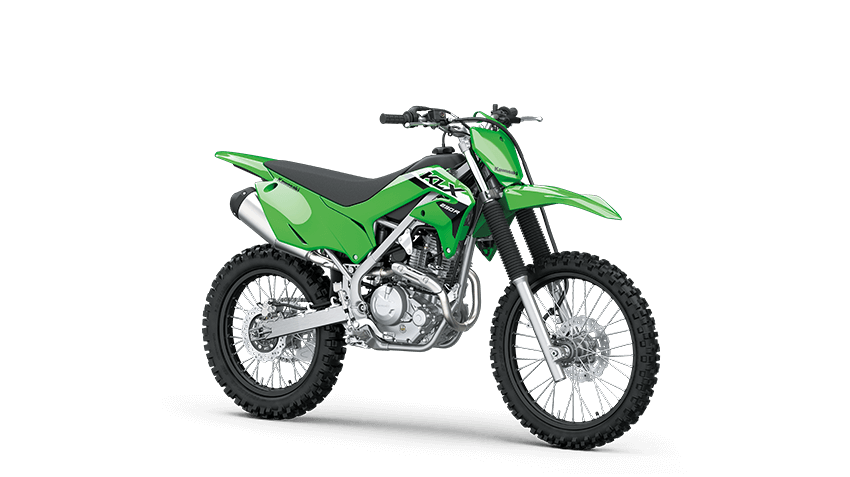 KLX
®

230R

Starting at $4,749 MSRP
KLX

®

230R Specifications

| | |
| --- | --- |
| Engine | 233cc 4-stroke single, SOHC, air-cooled |
| Front/Rear Wheel Travel | 9.8 in / 9.9 in |
| Front Tire/Rear Tire | 80/100-21 / 100/100-18 |
| Seat Height | 36.4 in |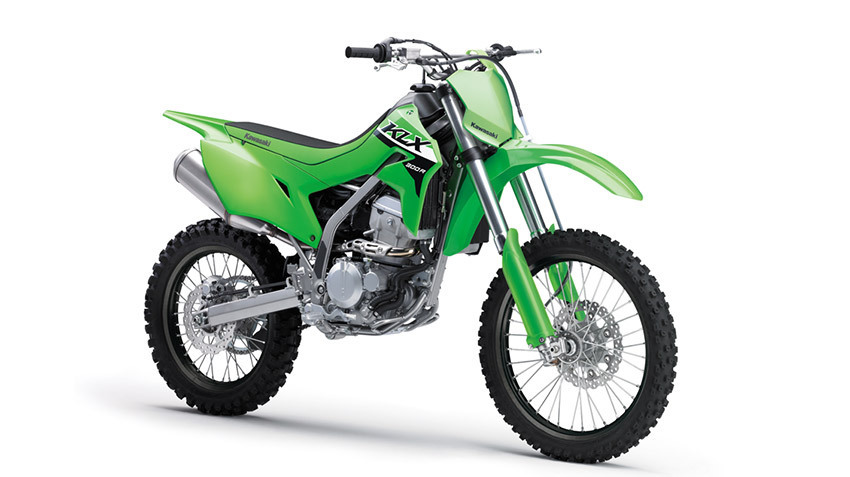 KLX
®

300R

$6,199 MSRP
KLX

®

300R Specifications

| | |
| --- | --- |
| Engine | 292cc 4-stroke single, DOHC, liquid-cooled |
| Front/Rear Wheel Travel | 10.0 in / 9.1 in |
| Front Tire/Rear Tire | 3.0 x 21 / 4.6 x 18 |
| Seat Height | 35.2 in |
DUAL-SPORT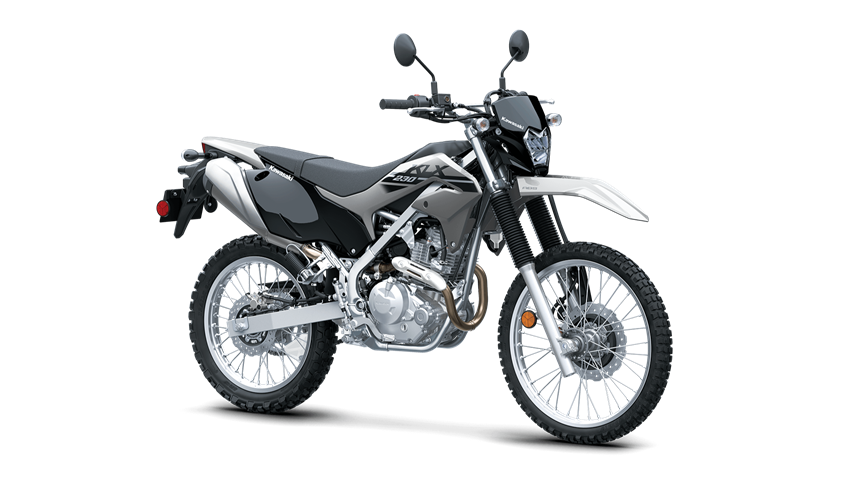 KLX
®

230

Starting at $4,999 MSRP
KLX

®

230 Specifications

| | |
| --- | --- |
| Engine | 233cc 4-stroke single, SOHC, air-cooled |
| Front/Rear Wheel Travel | 8.7 in / 8.8 in |
| Front Tire/Rear Tire | 2.75 x 21 / 4.10 x 18 |
| Seat Height | 34.8 in |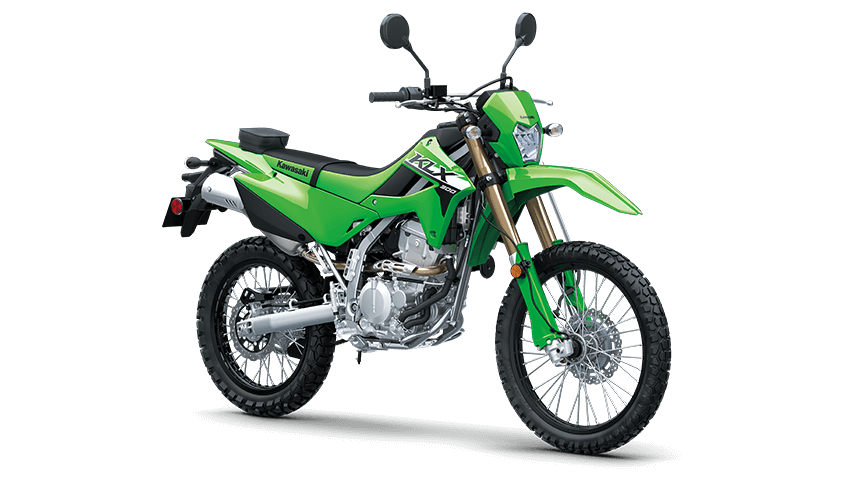 KLX
®

300

Starting at $6,199 MSRP
KLX

®

300 Specifications

| | |
| --- | --- |
| Engine | 292cc 4-stroke single, DOHC, liquid-cooled |
| Front/Rear Wheel Travel | 10.0 in / 9.1 in |
| Front Tire/Rear Tire | 3.0 x 21 / 4.6 x 18 |
| Seat Height | 35.2 in |
SUPERMOTO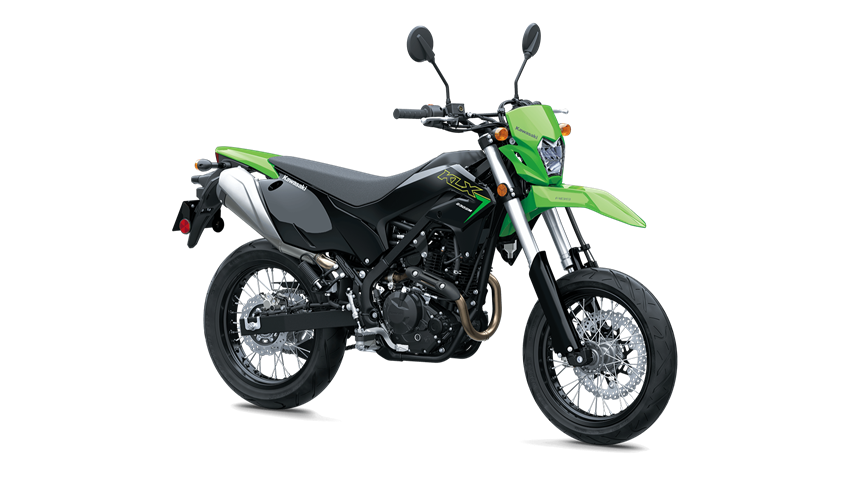 KLX
®

230SM

Starting at $5,299 MSRP
KLX

®

140R Specifications

| | |
| --- | --- |
| Engine | 233cc 4-stroke single, SOHC, air-cooled |
| Front/Rear Wheel Travel | 8.0 in / 8.6 in |
| Front Tire/Rear Tire | 110/70-17 / 120/70-17 |
| Seat Height | 33.3 in |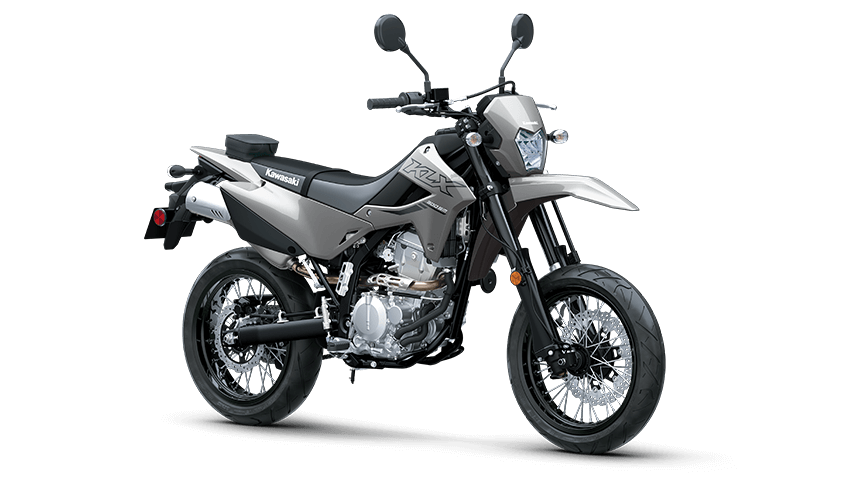 KLX
®

300SM

$6,599 MSRP
KLX

®

300SM Specifications

| | |
| --- | --- |
| Engine | 292cc 4-stroke single, DOHC, liquid-cooled |
| Front/Rear Wheel Travel | 9.1 in / 8.1 in |
| Front Tire/Rear Tire | 110/70-17 / 130/70-17 |
| Seat Height | 33.9 in |